Super Scientific Circus
Super Circus Stuff
Super Circus Stuff is a wonderfully adaptable show that can be tailored to fit your needs! This show can accommodate audiences from pre-k to high school, family audiences or adults only.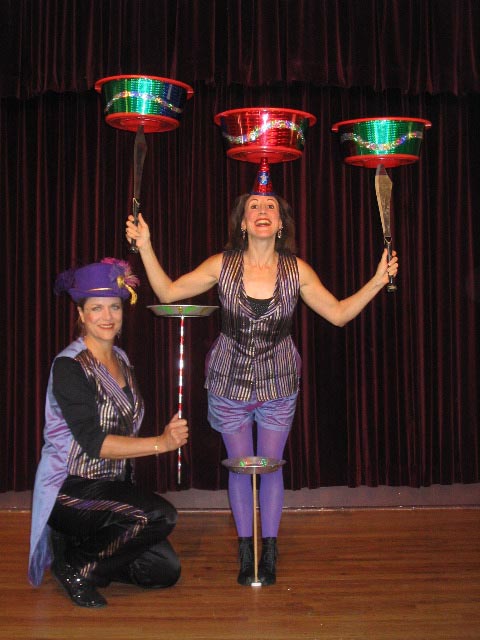 All Super Circus Stuff shows feature comic, fast paced and musical routines including a combination of plate spinning, juggling, balancing, boomerangs, bubbles stilt dancing, magic, illusions, bull whips , wire walking and (by request only) knife throwing.
Super Circus Stuff has been successfully performed for audiences from 25 to 2500! Shows can feature one or two SSC company members.